TOP SECRET - FOR YOUR EYES ONLY -
ORIGINATION SOURCES COMPROMISED ON RELEASE
TO: FIELD AGENTS ELK, BULLSEYE, FLY, FISH!, BULL, HANDS, ARROW, BERRY, TURTLE, TURKEY, AND 071
FRM: M
SUBJ: SNEAKY VILLIAN INFILTRATION TO FOOKARWIE 007
GENTLEMEN,
IT HAS COME TO THE ATTENTION OF HER MAJESTY'S SECRET SERVICE LIAISON THAT INFAMOUS EXPLOITATION ARTIST AND EUROPEAN BASKETBALL STAR J. LINHART, AKA GOLDMEMBER AKA DR. EVIL AKA DR. NO AKA SULTAN OF SIMAR HAS ILLEGALLY CROSSED THE RIO GRANDE AND IS ENROUTE TOWARD MIDDLE AMERICA. APPARENTLY, THE WORLD IS NOT ENOUGH. HE AIMS TO GAIN A VIEW TO A KILL AND IMPLEMENT HIS LICENCE TO KILL.
OUR INTELLIGENCE ASSESSMENTS DECLARE HE COMES FROM RUSSIA WITH LOVE AND THAT HE BELIEVES HE SHOULD LIVE AND LET DIE, SO EXERCISE EXTREME PREJUDICE AND YOU'LL DIE ANOTHER DAY. LAST SPOTTED NEAR CASINO ROYALE. OFTEN SEEN WITH OCTOPUSSY, WHO REPORTS HE IS A MAN WITH A GOLDEN GUN AND MAY HAVE LIVED TWICE WITH A SPY WHO LOVED HIM.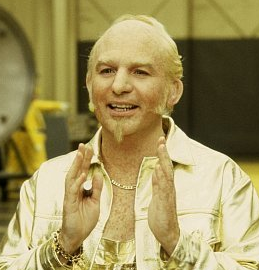 HE IS 6'2" TALL, 230LBS, WITH A GOLDEN EYE. ALSO MAY HAVE THUNDER BALLS AND BE VERY WELL ENDOWED, AS HIS CALLSIGN IS "MOONRAKER".
PHOTO PROVIDED FOR REFERENCE.
TERMINATE WITH ALL PREJUDICE OR, AT THE VERY LEAST, BEAT THE LIVING DAYLIGHTS OUT OF HIM.
- M